Our Product Pick

Infinite Peripherals (Irvine, CA) has unboxed its new barcode scanning device, the Linea Pro NexusConnect. It delivers long range reading of 45 ft./13.7 m. An internal battery provides enough power for 70,000 scans as well as wireless charging (to the Qi Standard). Configured for industrial conditions, according to Infinite Peripherals, the NexusConnect carries an IP-65 rating for water and dust resistance and meets ruggedness of MIL-STD-810G. "It allows us to bridge back-of-house operations like inventory to front-of-house operations like mobile payments," suggested Jeff Scott, Founder and CEO of Infinite Peripherals. "Because our scanner leverages the Otterbox uniVERSE case system, users can connect to any supported iOS or Android device."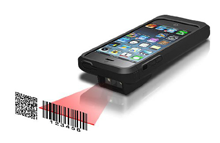 Linea Pro NexusConnect by Infinite Peripherals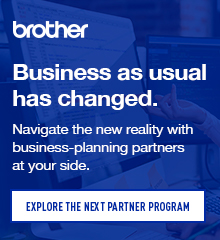 COMPANY BUSINESS
Toshiba to ISVs: RSVP
Toshiba Global Commerce Solutions (Research Triangle Park, NC) has expanded its channel efforts with an ISV Partner Program added to its Global Alliance Program. In order to qualify, prospects should "develop or own the marketing rights to one or more point-of-sale or self-service software applications, have a validated deployment with a point-of-sale or self-service hardware solution by Toshiba, and promote Toshiba as their partner," specifies its application process. As benefits, partners receive support for engineering, training, and sales and marketing.
It includes designated partner managers at Toshiba Global Commerce Solutions (GCS), providing expertise in areas of technology and marketing. Among specific elements, there's evaluation and demonstration hardware, incentive programs, and lead generation via outreach efforts by Toshiba GCS. A Partner Portal supplies tools such as relevant documentation, manuals, and hardware drivers. Another advantage: collaboration with the wide ecosystem of Toshiba GCS.
"Toshiba is a partner-driven company," emphasized Rance Poehler, President and CEO of Toshiba GCS. "Our new ISV Program provides an infrastructure that is optimized for innovation and growth and enables access to the incredible technical and business resources Toshiba has to offer to its retail partners." As testimonials from participating ISVs, Toshiba GCS called upon Troy Stelzer, CEO of Xenia Retail (Bloomington, MN) and Michael Hess, CEO of Accuvia Software Group (Chicago, IL).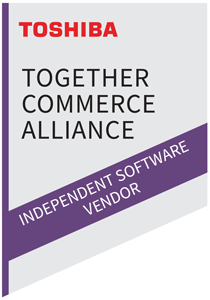 Toshiba GCS Premieres ISV Partner Program

Posiflex Powers G2
Posiflex USA (Hayward, CA) has enhanced its XT Series of POS--in particular, the XT3815--with its new Model XT3815-G2. It now runs Windows IoT Enterprise 64-bit and has an Intel Celeron J6412 processor with 1.5 MB L2 Cache and 2.0 GHz. A full suite of ports (USB, Ethernet, Serial, Display, Cash Drawer, and Parallel), 2 x Slot 4 GB DDR4 SO-DIMM (maximum 32 GB), and 128 GB Solid State Drive (SSD) are furnished.
With 15" true-flat projected-capacitive touchscreen (TFT LCD 1024x768), the XT3815-G2 has fanless design, durable spill- and dust-resistant exterior, and clean cable management. It measures 14.6"/371 mm (W) x 12.5"/317 mm (D) x 9.9"/251 mm (H) and weighs 12.3 lbs./5.6 kg. A folding base allows screen angle settings in various retail environments and reduces shipping costs up to 40%, according to Posiflex. As options: Mini-PCIe slot for WLAN, wall-mount bracket (VESA), and Upgrade Kits (Powered USB and 8-Port USB).
"Running the latest J-Series Quad-Core CPU from Intel, the XT3815-G2 has significantly enhanced multi- and single-core performance than the base XT3815," declared Doyle Ledford, SVP at Posiflex. "In addition to its legendary Posiflex reliability and the XT Series of excellent features, it is our newest top-shelf offering for the price- and performance-conscious end-user." Also recently introduced by Posiflex, the Model XT7315 POS carries Intel Celeron G4900 to an Intel Core i5-8500 CPU.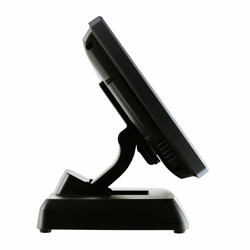 Posiflex's High-Performance XT3815-G2 POS
Worth Your While
Shoptalk
Shoptalk Commerce LLC
March 27-30
Las Vegas, NV
Modex
Modern Materials Handling
March 28-31
Atlanta, GA
Transact
Electronic Transactions Association
April 12-14
Las Vegas, NV
NRA Show
National Restaurant Association
May 21-24
Chicago, IL
NRF Supply Chain 360
National Retail Federation
June 20-21
Cleveland, OH
RetailNOW
Retail Solutions Providers Association
July 24-26
Orlando, FL
FSTEC
Winsight
September 19-21
Dallas, TX
MJBizCon
MJBizDaily
November 15-18
Las Vegas, NV
ALL IN THE FAMILY
Epson Lines Up
Epson America (Los Alamitos, CA) has unwrapped its new liner-free thermal label printer, designated the OmniLink TM-L100. In dimensions of 5.5"/140 mm (W) x 5.8"/148 mm (D) x 8.1"/207 mm (H), weighing 3.5 lbs./1.9 kg, the OmniLink TM-L100 accommodates common media widths of 1.6"/40 mm, 2.3"/58 mm, and 3.1"/80 mm (and the range of repositionable to high-adhesive labels). It features maximum print speed of 6.7"/170 mm per second at resolution of 203 dpi.
As benefits, in addition to label-taken sensor and paper-saving functionality, the OmniLink TM-L100 has reengineered auto-cutter, improved platen roller, and redesigned paper path. With expanded support for iOS and Android, and easy pairing via NFC, the OmniLink TM-L100 offers connectivity choices of USB, Ethernet, Serial, Bluetooth, and WLAN. As e-commerce and online ordering continues to climb, the OmniLink TM-L100 can retrieve orders from web servers and print from web-based applications utilizing Server Direct Print.
"The retail and hospitality industries have changed dramatically in the last two years, but one thing remains the same--customers expect seamless purchasing experiences," observed David Vander Dussen, Product Manager, Business Systems, Epson America. "With the increase of digital orders and delivery, the new OmniLink TM-L100 offers businesses our broadest media support available for liner-free thermal label printing. Its advanced functionality and flexible connectivity also help merchants improve order accuracy, increase labor efficiency, and streamline workflows to help ensure customer satisfaction."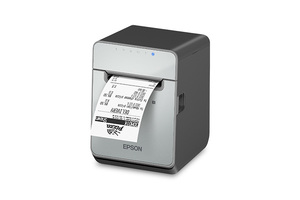 Epson America's OmniLink TM-L100 Liner-Free Thermal Label Printer

Bixolon: Adding "R" to 4"
Bixolon America (Gardena, CA) has unveiled its new mobile thermal printer with maximum print width of 4"/104 mm and capacity for UHF RFID, stocked as the Model XM7-40R. In form factor of 6.2"/158 mm (W) x 7.3"/186 mm (L) x 3.2"/88 mm (H), weighing 2.4 lbs./1.1 kg, the XM7-40R features maximum print speed of 5"/127 mm per second at resolution of 203 dpi. With support for "Smart Media Detection" to sense among standard labels and tags, it encodes UHF RFID inlays as close as 0.6"/16 mm, thereby resulting in lower cost per label for RFID.
A standard color LCD facilitates set-up and operation. As connectivity, there's combinations of USB, Serial, Bluetooth, and WLAN. It carries an IP-54 rating for water and dust resistance, 6 ft./1.8 m drop rate, and rechargeable, "smart," 6800 mAh battery (Li-ion). As programming languages, there's SLCS and BPL-Z, with device management via XPM and XCM. In keeping with this age of Software Development Kits (SDKs), it supports the necessary iOS and Android O/S, as well as Windows.
"We've been gradually strengthening our portfolio of label printers," reflected John Kim, Marketing Director for Bixolon Co., Ltd. (South Korea). "Launch of our new RFID mobile printer is an important step forward in improving our competitive edge to cover a broader range of requirements. Accompanying our industrial desktop RFID printers, the XM7-40R will provide outstanding benefits to our customers and partners who seek advanced mobile solutions for high traceability and efficiency within their workplaces."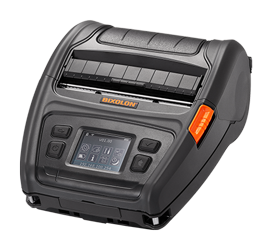 Bixolon's XM7-40R 4" RFID Mobile Printer
Join the Party at No Charge


Do you need to reach the POS & Auto ID resellers who really drive business? With the most targeted editorial environment, and on the most cost-effective basis?
E-mail Michael Kachmar for advertising information,
or call 973-270-3284
Did you miss one of our issues and suddenly realize your competitors know more than you do?
Hurry! Use the links below to catch up: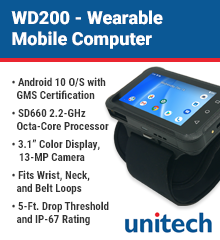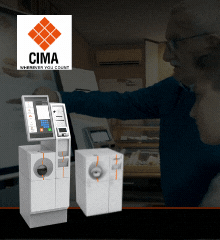 ALLIANCES
XTM x 20
XTM, Inc. (Miami, FL and Toronto, ON, Canada) has integrated its employee payments platform with 20 restaurant systems for time and attendance and POS. It hasn't identified its new partners, except in the case of Lightspeed POS, but many other names may be surmised. As its flagship solution, XTM offers XTM Today, which comprises free mobile app and Visa or Mastercard. It has added Apple Pay and Google Pay.
"With this advancement of one integration to multiple POS systems, we have opened up the potential of several systems into a centralized data model," elaborated Chad Arthur, CTO of XTM. "With this move, we've eliminated weeks and weeks of integration that would be required to finalize access to just a single POS platform. We look forward to reaping the benefits of this acceleration, eliminating several months of R&D."
Earlier, XTM announced roll-out of 100,00 mobile wallets and virtual debit cards for hospitality in the U.S. Via an unidentified partner, XTM extends its offering to W2 Wage and Tax Statements. "This is an example of our pursuit of partnerships that are complementary to the existing suite of XTM Today, including U.S. and Canada payroll services, compliance, and employee onboarding," explained Marilyn Schaffer, CEO of XTM. "This roll-out, with our licensed partner currently executing payroll, accelerates our market penetration in the U.S."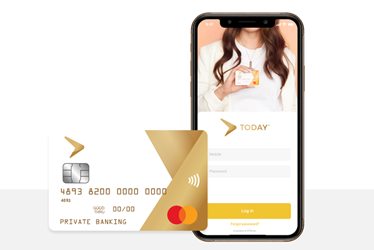 XTM Integrates Its Employee Payments Platform With POS

Zebra Enters the Matrox
As another step into the brave new world of machine vision, Zebra Technologies Corporation (Lincolnshire, IL) has snapped up Matrox Imaging (Montreal, QC, Canada). As products, Matrox supplies its platform software, Software Development Kits (SDKs), smart cameras, 3D sensors, vision controllers, frame grabbers, and input/output (I/O) cards. Last year, readers may recall, Zebra introduced its fixed industrial scanning and machine vision portfolio, and also acquired two players in the discipline, Adaptive Vision (Gliwice, Poland) and Fetch Robotics (San Jose, CA).
Zebra expects to fund the $875 million purchase price with a combination of cash on hand along with fully committed financing under its credit facility. The transaction is subject to customary closing conditions, including regulatory approval, and is expected to close in 2022. Matrox Imaging generates annual sales of approximately $100 million with a higher profit margin profile than Zebra.
"Customers are increasingly deploying automated solutions to augment their front-line workers, enabling them to focus on more complex, higher value workflows, and machine vision is a key technology to help them get there," expressed Anders Gustafsson, CEO of Zebra Technologies. "This acquisition enables us to meet our customers' evolving needs, regardless of where they are on their automation journey--from capturing and analyzing data to facilitate decision-making, to deploying physical automation solutions to accelerate the production and movement of goods and materials. We are excited to welcome the Matrox Imaging team to the Zebra family."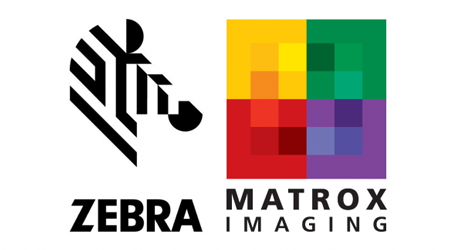 Zebra Buys Machine Vision Leader Matrox Imaging
Code Corner
Local Express (Glendale, CA) has released its new app for self-service, its "Scan, Pay & Go." It may be deployed as a standalone product or integrated with the base commerce platform of Local Express (the company's full Software-as-a-Service). With contactless transactions, it adds personalization in the form of on-demand nutritional information and product suggestions. With multiple language support and scalability, it follows the recent roll-out of the Local Express Kiosk. "With Scan, Pay & Go, Local Express now provides a full suite of tools to help small- and medium-sized independent grocers with the technology needed to serve today's increasingly savvy shoppers," stated Bagrat Safarian, CEO at Local Express. "It helps make these community-based and regional retailers more competitive with larger companies."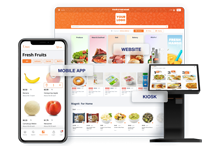 Local Express Scan, Pay & Go App
Wiser Systems (Raleigh, NC) has released its new enterprise software, an Accurate Tracking & Locating Asset Solution, called ATLAS. It utilizes Ultra-Wideband Wireless (UWB) to locate, identify, and track assets in real-time in industrial environments. A mobile/desktop app allows end-users to view all tags as they move throughout the "mesh" of this Real-Time Location System (RTLS), at sub-meter or inch-level. The system is lightweight and portable and can be deployed in minutes, according to Wiser Systems. "Our system is simple to install and provides accuracy even in highly reflective industrial and metal-heavy environments, unlike anything available on the market today," stated Mark Dirks, CRO at Wiser Systems. "Other systems require a substantial number of additional antennas, hours of installation, and regular infrastructure maintenance, which until now has made real-time autonomous tracking in these high-density locations prohibitively expensive."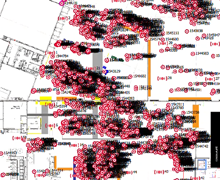 Wiser Real-Time Location System: ATLAS
Socket Mobile (Newark, CA) has released its expanded CaptureSDK (Software Development Kit), for data collection with barcode scanners, now with support for Flutter. An open-source framework, created by Google, Flutter allows developers to build natively compiled, multi-platform applications from one database. It is engineered to deploy from mobile, desktop, web, and embedded devices, and has gained popularity. In one recent survey, 500,000 developers report usage monthly. In addition to Flutter, CaptureSDK supports Native iOS, Android, Windows, C# (Xamarin), React Native, Java, and JavaScript. "Our goal is to remove complexities that come with integrating data capture into apps," stated Dave Holmes, Chief Business Officer at Socket Mobile. "We work to ensure our app partners have all the necessary tools to make their apps more valuable to their end-users."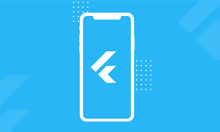 Socket's CaptureSDK Supports Flutter
ENVIRONMENTS/PLATFORMS
Hearing From Diebold Nixdorf
A new retail software platform, entitled Vynamic, has been launched by Diebold Nixdorf (Hudson, OH). A cloud-native architecture and Application Programming Interface (API)-first design environment serve as differentiating benefits, according to the longtime player in POS and ATMs. As an omnichannel solution--addressing physical and digital--it spans "customer journeys, stores, and back-office operations."
Vynamic Retail Platform offers modular microservices that give the retailer various deployment choices. In checkout, there's Vynamic GRx for Grocery, Vynamic SFx for Specialty and Fashion, and Vynamic FCx for Fuel and Convenience. Vynamic Engage has modules of Loyalty Management, Promotions and Campaigns, and Customer Rewards. A Vynamic Retail Management includes Inventory, Online Order Fulfillment, and POS. Finally, Vynamic CPaaS, for "Country Package-as-a-Service," tracks the latest legal and fiscal regulations for 60 countries.
"Rather than 'cloudifying' our current solutions, we built a new cloud-native software platform from scratch," enthused Bernd Kraus, SVP of Retail Software at Diebold Nixdorf. "We believe this is the only way to achieve true scalability, security, and performance in the cloud. Hosted 'as-a-service' and leveraging open APIs (Application Programming Interfaces), Vynamic Retail Platform is the best cloud solution in the market to support connected, flexible, and efficient shopping experiences for retail customers." (FYI: It complements an earlier Vynamic Banking Platform offered by Diebold Nixdorf.)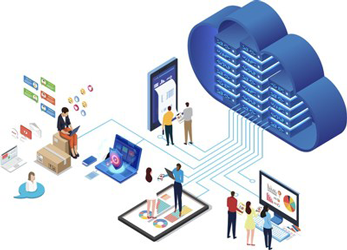 Diebold Nixdorf Offers Vynamic Retail Platform
GreenBox Bulks Up
GreenBox POS (San Diego, CA) now offers its merchants cost-saving bulk processing for ACH (Automatic Clearing House). Established in 2007, GreenBox POS employs its proprietary blockchain technology to build customized payment solutions. Since the new ACH program's start, its clients have committed to over $50 million in monthly processing of credit and debit ACH, according to GreenBox POS.
"ACH bulk processing offers a new, profitable, multi-million-dollar revenue stream for GreenBox," indicated Fredi Nissan, CEO of GreenBox POS. "Our clients have long been demanding it and now we can offer it with our superb technology. This is yet another example of GreenBox delivering against our strategic plan to continue providing meaningful value to our shareholders and customers alike."
In February, GreenBox POS named Min Wei as its new COO. Previously, he served as SVP, Chief Customer Officer, at Cubic Corporation. In his remarks, CEO Nissan praised Wei's "cross functional management experience in finance, programs, global services and operations, data analytics, quality, and compliance." (FYI: Vanessa Luna, the former COO, has been shifted to the role of SVP of Global Sales Operations.)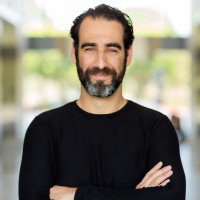 Fredi Nissan, CEO, GreenBox POS

Seeking the SAFR SCAN
A new player for our channel, RealNetworks (Seattle, WA), has presented its complete biometric access control system, dubbed SAFR SCAN. It includes software and hardware, and has been designed for use in both indoor and outdoor environments. "We've built SAFR SCAN to integrate seamlessly into a wide variety of access control environments to create a compelling, reliable, and contactless alternative that's better and more secure than traditional methods like key cards," espoused Brad Donaldson, VP of Computer Vision, SAFR, at RealNetworks. A move into hardware is new for RealNetworks.
A standalone or networked solution, SAFR SCAN delivers frictionless throughput capable of authenticating up to 30 individuals per minute. To ensure personnel privacy, all enrolled and scanned biometric data is fully encrypted and does not contain any visual imagery of individuals' faces. For added security, SAFR SCAN features anti-fake, also called "anti-spoof," technology with structured light (3D) and colors (RGB).
"SAFR SCAN is the biometrics access device that industry professionals have been waiting to arrive. It delivers extremely high levels of identification and authentication capabilities for new and emerging physical security, workforce management, and health-safety applications at an exceptional price point that will be attractive to large organizations as well as SMBs," proclaimed Steve Guardiani, President of VAR Valuber Security (Freehold, NJ). An MSRP of $1,199 for SAFR SCAN.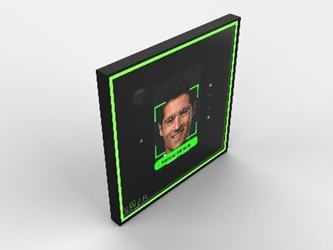 A Touchless Biometric Solution for Access Control
Key Advertiser Links
Be sure to visit these vendors for the latest in channel products and offers for resellers.

POS & Peripherals
Aldelo
Electronic Payments
Elo
Epson America
FEC USA
HP
Ingenico
Pioneer Solution
POSBANK USA
Posiflex
Revel Systems
Shift4
Star Micronics
Tri-Tech Retail
Barcode Printers
Bixolon America
Brother Mobile
Godex Americas
Woosim Systems
Cash Drawers
apg/APG Cash Drawer
Star Micronics
Cash Handling Systems
apg/APG Cash Drawer
CIMA America
Data Collection
CipherLab
Code Corporation
Janam Technologies
MobileDemand
Unitech America
Integrated Payment Solutions
Datacap Systems
Electronic Payments
Ingenico
PAX Technology
Payment Logistics
Shift4
Receipt Printers
Bixolon America
Brother Mobile
Epson America
Star Micronics
Woosim Systems
Stands, Mounts, Cradles
Gamber-Johnson
Touchscreens & Monitors
Elo
INSTALLATIONS
A Second Helping of QSR Automations
With over 1,200 locations across the U.S., Buffalo Wild Wings has renewed its partnership for kitchen operations with QSR Automations (Louisville, KY). It extends an initial agreement in 2011, and seeks to add new functionality. Areas of improvement include load balancing among stations during peak hours and custom dashboards at prep stations to keep track of both on- and off-premise orders. In the lobby, guests at "BWW GO" locations may now track their order on the Order Ready Board. Another benefit: deeper data mining and business analytics.
"QSR Automations has been a trusted kitchen technology partner of ours for years, and it's that trust that inspired us to make the investment in upgrading our systems," relayed Chuck Eicher, VP of Buffalo Wild Wings Restaurant Technology. "The team at QSR did a superb job of identifying opportunities to maximize efficiencies and delivering customized solutions to address existing pain points. They are true partners in our business and an integral part of our success."
"Onboarding new clients is satisfying, but it's even more rewarding when existing customers see the value in a partnership with QSR Automations and choose to continue the relationship through the next phase of business growth," related Angela Leet, CEO of QSR Automations. "We've enjoyed customizing [our signature platform] 'ConnectSmart' to meet the unique needs of BWW and look forward to watching them continue to flourish." Started in 1996 by husband Lee Leet, who unfortunately passed away in May 2021, QSR Automations has as customers 21 of the Top 25 casual dining chains in the U.S.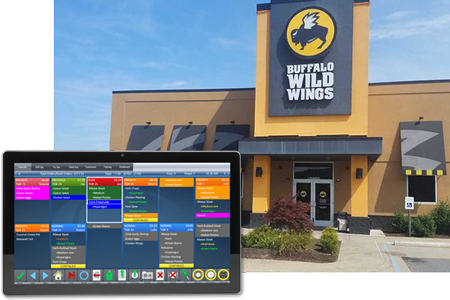 Buffalo Wild Wings Renews Partnership With QSR Automations in the Kitchen

FreedomPay Applies Cosmetics
A mobile platform for POS by FreedomPay (Philadelphia, PA) will be deployed at beauty retailer Sephora. Including contactless payments, digital wallet, and e-commerce, FreedomPay's "Next Level Commerce" will support Sephora's 500 stores across North America. With it, customers may choose to pay on their personal device, in the manner of BYOD, with support of Apple Pay, Google Pay, and Samsung Pay.
"FreedomPay is proud to announce the agreement with Sephora, to provide a world-class experience to its millions of customers across the Americas," remarked Chris Kronenthal, President at FreedomPay. "Our suite of touchless commerce and data solutions will enable Sephora to provide customers a fast, frictionless, and innovative consumer experience." Another recent contract win for FreedomPay: modern-day "roadside" burger stand, Shake Shack, with 200 locations in the U.S.
"Now more than ever, it is critical for us at Sephora to be able to adapt to the quickly changing retail environment and that's especially important at the POS," confirmed Sree Sreedhararaj, SVP and CTO at Sephora. "Our clients desire a seamless experience in every step of the shopping journey, and our partnership with FreedomPay allows us to maximize efficiencies and capabilities at checkout." A tech refresh for Sephora, which has also added delivery services by Shipt (Birmingham, AL) and forecasting/replenishment by Relex Solutions (Atlanta, GA).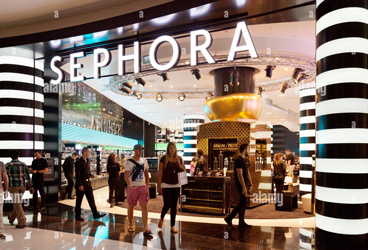 Sephora Deploys FreedomPay's Next Level Commerce
Channel Factoid
U.S. Retail Sales Growth
Year-Over-Year
Feb. 2022 vs. Feb. 2021
+55.4%: Luxury (Ex. Jewelry)
+39.4%: Restaurants
+37.6%: Apparel
+26.3%: Dept. Stores
+22.4%: Jewelry
+12.2%: Electronics
+10.8%: Furnishings
+6.8%: Grocery
Total Retail (Ex. Auto): +8.7%
In-Store: +10.0%
U.S Retail Sales Growth
Versus Pre-Pandemic
Feb. 2022 vs. Feb. 2019
+34.3%: Apparel
+30.8%: Luxury (Ex. Jewelry)
+24.2%: Jewelry
+24.2%: Restaurants
+24.1%: Grocery
+17.9%: Furnishings
+8.1%: Electronics
+3.4%: Dept. Stores
Total Retail (Ex. Auto): +17.3%
In-Store: +8.0%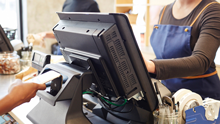 Source: "February Mastercard Spending Pulse," Tracking All Payment Types, Including Credit, Debit, Cash, and Check.
A Message From the Editor

As we progress through another year--our 18th!--our mission remains constant: to fill the need for timely, focused, non-biased news in the channel for POS & Auto ID (and now Mobility). If anything, that need grows more pressing in the face of new technologies, go-to-market strategies, business models, and consumer expectations. We look forward to continuing our mission, and welcome your suggestions and thoughts on improvements.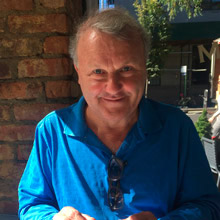 Michael Kachmar, Editor
HELLO GOODBYE
A Wingman for Grubbrr
Grubbrr (Boca Raton, FL) has engaged Patrick Laney as its new COO. His previous experience includes roles as Co-Founder of Performance Drone Works and GM of Lockheed Martin's Unmanned Systems Business. A naval aviator, he held the rank of Lieutenant Commander.
As CEO of Grubbrr, there's Sam Zietz, Founder and CEO of POS VAR TouchSuite, which purchased Grubbrr in 2018. As products, Grubbrr offers kiosks, automated checkout systems, line busters, and menu boards for the restaurant sector. It partners with companies such as Clover, Oracle/Micros, ParTech, and Square in POS.
"I believe in Sam's vision for Grubbrr," volunteered Laney. "Well executed, there's no reason why Grubbrr can't be as successful as Salesforce, Atlassian, or Hubspot. This is going to be super stressful, but also super exciting. In the next ten years, I expect to walk into most fast food, retail, and grocers in the United States, and transact on kiosks provided by Grubbrr."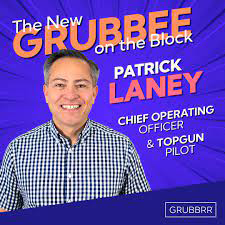 Patrick Laney, COO, Grubbrr
A RAIN Man for AIM
An industry honor for Chris Brown of TSC Printronix Auto ID from AIM North America (Warrendale, PA). As one of AIM NorthAmerica's 2021 Professionals of the Year, Brown was cited for his work as the RFID Subject Matter Expert at TSC Printronix Auto ID (Brea, CA). He joined the company in 2019; earlier, he was GM for the EMEA at Seagull Scientific. (As co-winner of AIM North America's 2021 Professionals of the Year: Gena Morgan, VP of Standards at GS1 USA.)
"Chris has worked tirelessly to ensure the marketplace is aware of key RFID information, including numbering systems and encoding, educating people across a wide range of platforms," noted Andy Edwards, Director of Product Management at TSC Printronix Auto ID. "The work Chris is doing around RFID encoding schemas is very important for the industry, and we look forward to continuing to educate on this topic." He participates in AIM and the RAIN Alliance.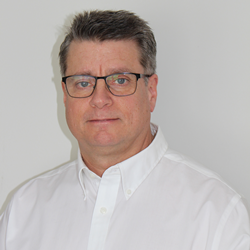 Chris Brown, RFID Subject Matter Expert, TSC Printronix Auto ID, Honored by AIM North America

A Boost for BOHA!
TransAct Technologies (Hamden, CT) has enlisted Gaurav Bahri as its Chief Revenue Officer (CRO) for Food Service Technology. He joins the printer vendor from Workday, where he served as Sales Leader. In the preceding 15 years, he worked at Oracle, culminating as Group VP-Cloud Sales. Among its products, TransAct has printer brands of Epic, Ithaca, and Printrex, as well as BOHA! (Back of House Automation).
"We are pleased to welcome Gaurav Bahri to our already talented team," commented Bart Shuldman, Chairman and CEO of TransAct. "Mr. Bahri comes with vast experience as a senior industry professional with a strong background in sales strategy and business development in an enterprise environment, and I have no doubt he will provide invaluable support to our BOHA! marketing and sales efforts. Further, Mr. Bahri's experience in enterprise software makes him a perfect match for TransAct. We could not be more delighted to get to work on our massive pipeline of opportunities."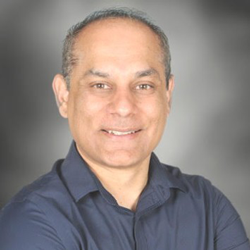 Gaurav Bahri, Chief Revenue Officer, Food Service Technology, TransAct Technologies